If you thought hippie communities of the Sixties were dead, think again. photos at the end of the article
Still going strong is America's oldest, The Farm, a piece of 1,700 acre land located in Tennessee, that at its peak in the Eighties had 1,500 members and attracted celebrity visitors like Walter Cronkite and Phil Donahue.
Now, the 160 member community, more about Eco-Friendly living than free love, is the subject of the new documentary, American Commune, in which the filmmaker-sisters who were born there reveal what is like to grow up knowing nothing of commercial beauty, meat, television, or pop culture.
The hippie movement of the Sixties counterculture rejected established institutions, criticized middle class values, opposed nuclear weapons and the Vietnam War, and championed sexual liberation.
Often vegetarian and Eco-friendly, they promoted the use of psychedelic drugs which they believed expanded one's consciousness, and created intentional communities or communes - using alternative arts, folk music, and psychedelic rock as a way of express their feelings, protests and vision of the world and life. 

While a third of today's The Farm members are second- and even third-generation (the commune encouraged procreation), spokesperson, Douglas Stevenson says it has changed somewhat since its heyday of peace, freedom and love.
He recalled to ABC News : 'No one held personal money. It was all pooled. A lot's changed. We still hold the land collectively, all 1,700 acres.

'All the houses and community buildings we own collectively. We're still revolutionary. But everyone is now responsible for their own support.'
The Farm was established after Stephen Gaskin, a former U.S. Marine, led 320 pot-smoking hippies in 60 buses, vans, and trucks from San Francisco on an Eastern religions and Christianity speaking tour across the U.S.

Along the way, they checked out various places that might be suitable for settlement before deciding on Tennessee in 1971.
From its founding, The Farm members took vows of poverty and owned no personal possessions, though this restriction has loosened.
Mr Gaskin firmly viewed marriage as sacred, where the sexuality between two people created a flow of cosmic energy, which he called 'the juice'.

A serious sensibility and commitment were required in marriage in the community, and most couples on the Farm were married. The use of birth control was frowned upon, and abortions were prohibited; childbearing was seen as a natural, beautiful and wholly spiritual undertaking for a woman.
Towards the Nineties, The Farm strongly concentrated on initiating environmental social change through outreach and example.

The Farm's Ecovillage Training Center was established as an educational facility for solar energy, bio fuels, and construction techniques based on locally available, Eco-friendly materials.
An entrepreneurial spirit also took hold, and numerous small businesses were established to provide support for the residents.
For example, the members ran a soy 'dairy farm', which later marketed a soymilk 'ice-cream' called Ice-Bean
Mr Stevenson said that it costs about $100 per adult, per month, to cover current communal expenses - it still has a Midwifery Center for expectant mothers, for example.
'It's a hybrid system compared to the old days. We've gone from being a commune to a collective,' he added.
It seems the trend is resurfacing elsewhere too. Over the past few years, several 'non-hippie' groups have seen a sharp increase in interest - where they are starting new experiments in what is refereed to as 'intentional living' situations rather than communes.

Appealing to a variety of different groups, from senior citizens to the environmentally-minded, the editor of Communities Magazine told The New York Times: 'These days you don't have to live in the boonies, chop wood, walk around nude and pool all your money to live an alternative lifestyle.'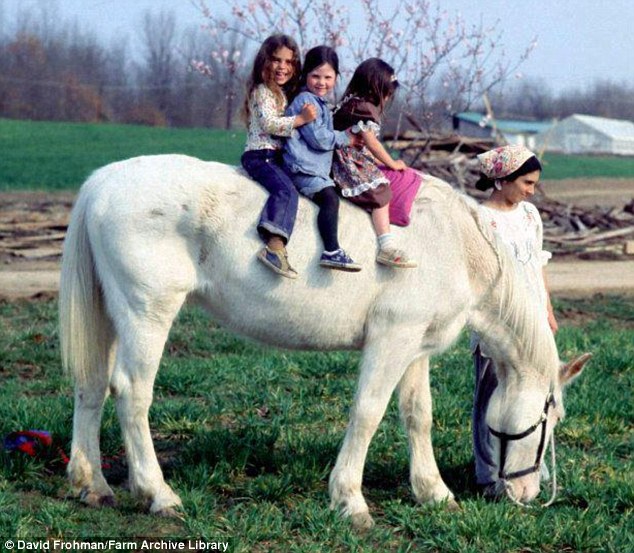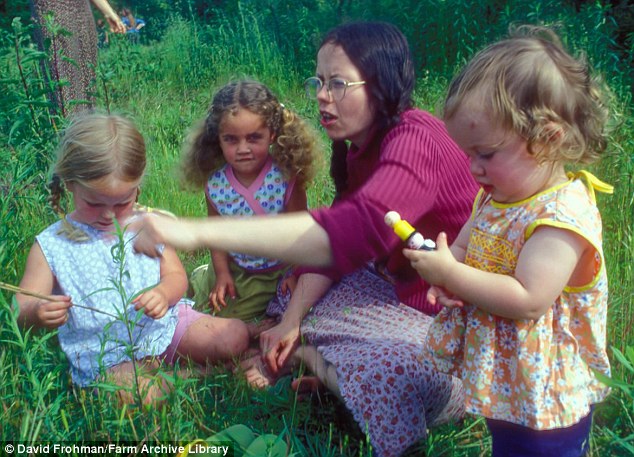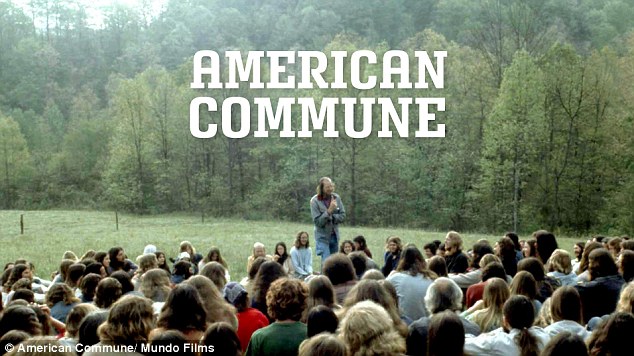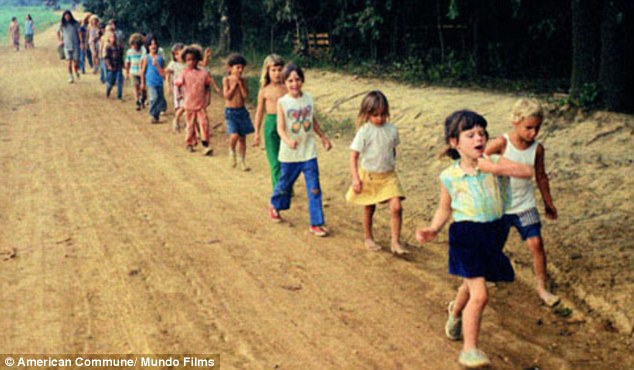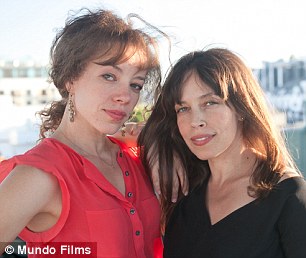 Nadine and Rena Mundo, producers of the documentary American Commune, were born on the Farm and left with their family in the early 1980's.