A Commune turns 20      
Ideals, Reality thrive on The Farm
By Craig Wilson, USA Today, 1991
Summertown Tennessee – how are they doing down on The Farm after 20 years?
Quite nicely, thank you.
Not that it's been all love and peace wrapped in a tie dyed t-shirt at one of the country's most famous communes. It hasn't. But like many 20 year olds, The Farm is gradually coming of age after years of growing pains.
In the late 70's, The Farm was the place to be for the counterculture crowd. Sunrise meditations, led by founder Stephen Gaskin, drew hundreds. At its height, 1400 hippies lived in buses and tents.
And there were so many children – 20 to 30 babies a month were born at The Farm's clinic – they traveled about the grounds in what were affectionately referred to as "herds."
Children still play outside the general store, but the buses that were used as homes now sit abandoned. So do The Farm silos and greenhouse.
But other buildings are alive with activity. The old potato storage barn now houses a new shiitake mushroom business. One of the original farmhouses is the headquarters of the book publishing company. And Edward Sierra runs a mail order business out of an office in his home. This is the new Farm, where followers admit they're not trying to save the world anymore – just there corner of it.
The Farm's co-op system was formed during a reorganization in 1983, when the commune was on the verge of bankruptcy. A monthly fee of $100 per adult is now charged, and each family is responsible for its own livelihood.
"I think what you're finding at The Farm is developmental communism," says Donald Pitzer of the University of Southern Indiana. "It's the idea that many movements… In their early stages used communal living as a way to organize… And over time they may develop out of, or beyond the community. And yet their movement may continue to have the very strong elements of ideology, the sharing and caring that were there from the beginning."
Says Sierra: "Lots of people left mad and some left heartbroken. But the spirit didn't die, it just needed to find a more balanced form… They say man can't live by bread alone. Well, man can't live by spirit alone, either… We learned communism doesn't work long before the Eastern Europeans did."
Of the 200 people who call The Farm home today, a quarter of the adults have been here from the beginning. Stephen Gaskin still lives on the grounds but has removed himself from its daily operation.
But instead of living in group accommodations, most families live in their own homes today – or at most, two family share one of the buildings scattered about the 1750 acres.
And gone are the days when "lots of English majors were hoeing tomatoes," says 20 year member Cynthia Holzapfel.
The cottage industries that have sprung up at The Farm are politically correct, offering Right Livelihood to their workers. Among the businesses: production of radiation detectors, mailorder mushroom and clothing operations, vegetarian cookbooks and videos promoting electrically powered cars and natural childbirth.
"These businesses have  more meaning to us than just trying to make a dollar," says Sue Skinner, president of SE International, housed in a variety of buildings and trailers near the entrance to The Farm. The company makes 3000 radiation alert detector units a year.
"I want to do things that make a difference," says Douglas Stevenson, who makes videos in a trailer studio behind his home. "I want to make educational things. It gives me a good feeling to know I am putting out a message."
The newest business at The Farm is Mushroompeople, run by Albert Bates, a lawyer who has provided free legal services to everyone from veterans battling radiation after effects to rural Tennesseans battling toxic waste.
"Our task was to provide adequate employment opportunities within the community to meet the needs of these young people who want to remain with us," he says.
Now that The Farm has gotten on its feet, there's talk within the community of the eventual need for a retirement / healthcare complex, not only for community members, but for their aging parents as well.
Sierra sees The Farm's potential as awesome.
"A friend recently said to me, 'you better start figuring out now what you're going to tell people when they start showing up at your gate.'"
And Cynthia Holzapfel is staying around to watch.
"I look upon things from an Eastern perspective. This is all evolution. I don't look upon things as successes or failures. I want to see what happens here. I want to see how it all turns out."
Sidebar: A Rebirth of Midwifery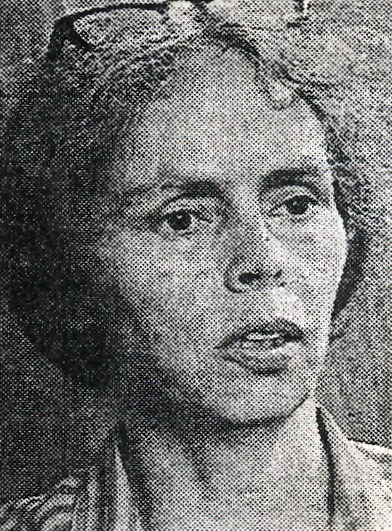 Ina May Gaskin could be called the Mother of The Farm. Wife of Farm founder, Stephen Gaskin, she has become the name in the world of midwifery.
"We have the wrong people in charge of childbirth," says Gaskin, 51, whose book Spiritual Midwifery has become the Bible of home delivery. "We don't have women in charge."
But they do at The Farm, where more than 1,800 babies have been delivered in 20 years.
"You could think of us as a plant that fell on fertile soil," Gaskin says. "We're like the mouse that roared. We went from being hippies doing natural childbirth to birthing centers, to family birthing rooms in most major hospitals in America. And it's all so common sense, you kind of wonder how the whole culture could have missed it."